shock absorbers
The easiest way to rebuild them is to use the original bowls as metal moulds.
They must be obtured and we have to pour silicone rubber.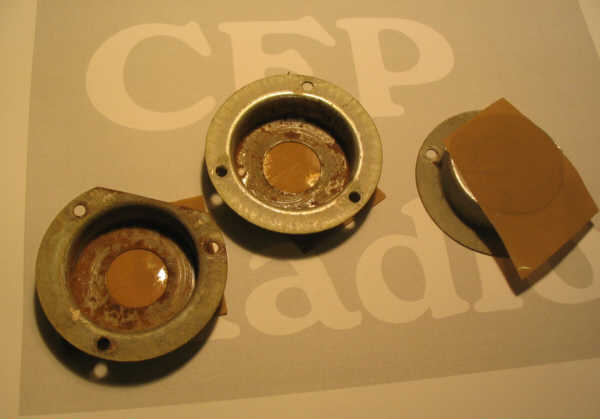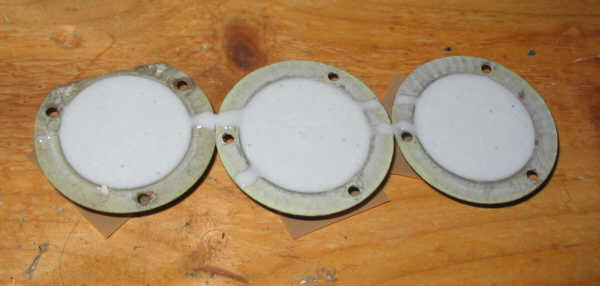 We get 3 double thickness slices ,it is enough to cut through the thickness to obtain the 6 washers.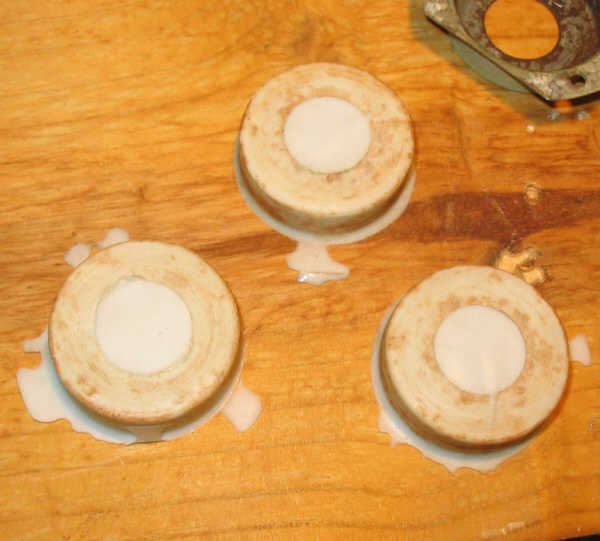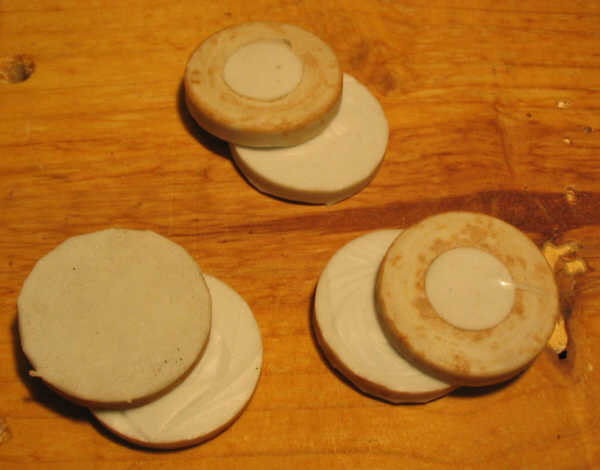 We must make holes in 3 of them for the passage of axes.
The reassembly is simple: we put the holder, the holed slice, the big metal washer that is screwed on the axis.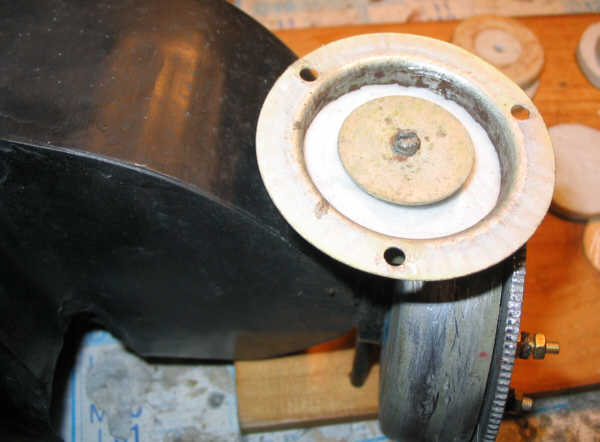 Then screw the holder on the stand after the another rubber washer was interposed: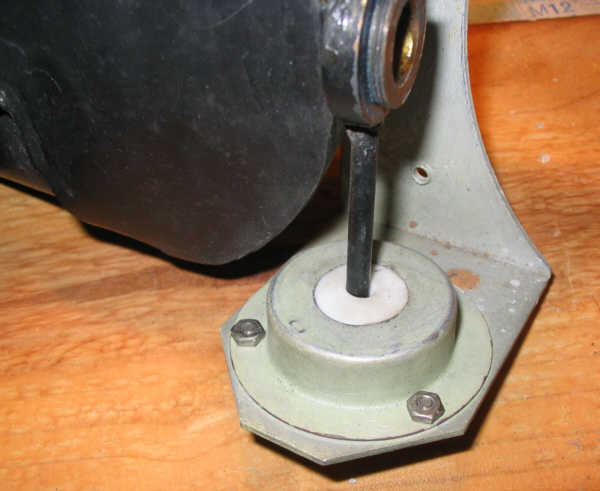 This is the HS fitted with its 2 rear shock absorbers, ready to be screwed in the cabinet.





The third shock fits directly on the wood.